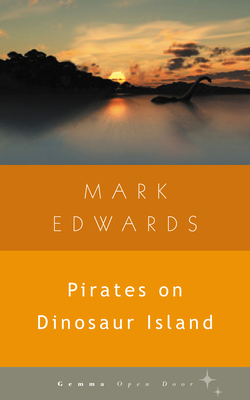 Pirates on Dinosaur Island (Paperback)
Gemma Open Door, 9781936846092, 94pp.
Publication Date: January 30, 2012
Description
Dr. Christopher Lemuel becomes a ship's doctor on a privateer to escape England, after shamefully killing a man in a matter of honor. He is wounded in a sea battle, captured by pirates, and reluctantly becomes a buccaneer. But matters become really strange and then turn deadly when he is marooned on an island populated by enormous beasts unknown in natural history.
About the Author
Mark Edwards teaches writing and media studies (Sacred Heart University, ) takes pictures of odd things and interesting people, and writes plays and stories and propaganda.His play "Ladies in Hats" was a Kennedy Center semi-finalist and appeared in The Boston Theatre Marathon, his story "Last Call" appears in The Last Man Anthology, and his story "The Man Who Shot Bigfoot" can be found in Space and Time Magazine."
Advertisement