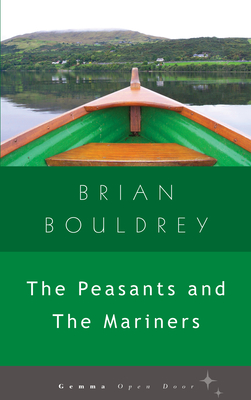 The Peasants and the Mariners (Gemma Open Door) (Paperback)
Gemma Open Door, 9781936846399, 80pp.
Publication Date: November 27, 2013
* Individual store prices may vary.
Description
Storytellers, said Walter Benjamin, are descended from one of two tribes: the mariners or the peasants. We revel in the stories of the sailors. Sailors lure us with tales of exotic places and all the treasures that can be brought home. We love the stories of the peasants for a glimmer of the past, as remembered by the people who have stayed home and honored tradition. Brian Bouldrey, a vagabond, and his very organized friend Garth, two unlikely mariners, hit dry land with backpacks. Then they point their hiking boots down Ireland's Ulster Way. Among the causeways and caves and publicans' cups, these mariners seek faraway places revealed by the wisdom that only the peasant can offer.
About the Author
Brian Bouldrey is the author of three novels, The Genius of Desire, Love, The Magician and The Boom Economy; the nonfiction books Honorable Bandit: A Walk Across Corsica, Monster: Adventures in American Machismo and The Autobiography Box; and editor of several anthologies. Brian teaches writing at Northwestern University. He lives in Chicago, IL. Brian Bouldrey is Series Editor, Gemma Open Door, North America.