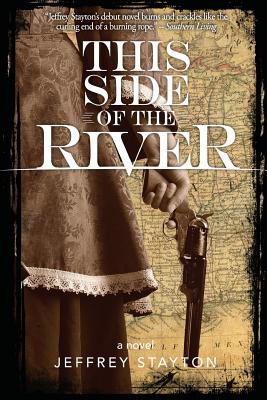 This Side of the River (Paperback)
Nautilus Publishing, 9781936946655, 244pp.
Publication Date: February 13, 2015
* Individual store prices may vary.
Description
This Side of the River - Told from multiple narrators, this gritty tale takes place in the summer of 1865 after the Confederacy has collapsed. A contingent of young Civil War widows who have survived General Sherman's March to the Sea rally around a teenage, Christ-haunted Texas Ranger named Cat Harvey to travel to Ohio to burn down Sherman's home. This compelling tale explores themes of trauma, revenge, redemption, and the disorder known then as nostalgia or soldier's heart. Author Corey Mesler proclaimed This Side of the River yarn-spinning of the highest order. Stayton's narrative, which gives Confederate soldiers body servants a voice that few Civil War stories do, will burn bright long after you've put the book down.