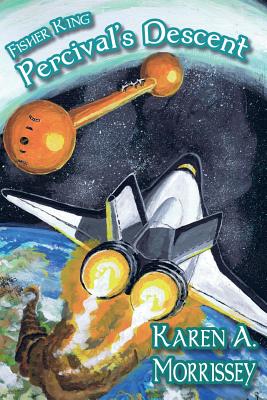 Fisher King (Paperback)
Percival's Descent
Thursday Night Press, Limited, 9781936966028, 302pp.
Publication Date: August 10, 2013
* Individual store prices may vary.
Description
Perce Verden is a nobody stuck in the most humiliating and dangerous job on the planet Landis. Spooked by an industrial accident, he flees to space as a cargo handler on the Fisher King, an enormous, run down, interstellar freighter. But his old life won't let go of him. After troopers arrive to drag him back for a murder he didn't commit, he begins to realize forces are conspiring against him and the Fisher King, led by an old classmate and nemesis. Can he figure out in time that he has an ace in his pocket, one that will win the day, but at great personal cost?
About the Author
Karen Morrissey, a software engineer from Denver, Colorado, grew up in the '60s not with Nancy Drew, but Tom Swift Jr. Her favorite SF works include Marion Zimmer Bradley's Darkover stories and Orson Scott Card's Ender tales. For several years, she and her partner have hosted the Thursday Night Writers' Group.