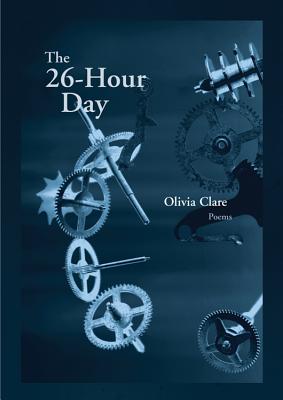 The 26-Hour Day (First Book) (Paperback)
New Issues Poetry & Prose, 9781936970360, 67pp.
Publication Date: September 22, 2015
* Individual store prices may vary.
Description
Poetry. "Olivia Clare keeps what Emily Dickinson called 'Esoteric Time.' In the title poem, a dark berceuse, the hour is 'black bear o'clock, ' a spell beyond tell-able time for which not even the 26 letters of the alphabet, evoked by the title, are a guaranteed talisman. 'Cryonics' admonishes a depressed friend, 'caught / in an hourglass neck / of cells not dividing, ' to 'revive: / child the father / of the sand.' References to seconds, minutes, hourglasses, sands, clocks, gnomon, dials, and all manner of measuring, counting, and 'telling' time abound, as the speaker, with widdershins pluck, provocatively reverses, transgresses, and teases such limitations to fashion worlds that exempt themselves from any static or linear notion of past, present, future, or place. By attempting to word this ineffable, manifold 'within' time, Clare conjures a cosmological wunderkammer, ' k]indred, in a flickering place.'" Lisa Russ Spaar.
About the Author
OLIVIA CLARE'S poems have appeared in Poetry, Southern Review, Notre Dame Review, London Magazine, and other journals. Short stories have appeared in journals including Southern Review, Yale Review, Kenyon Review Online, and Ecotone. Her awards for poetry include the Olive B. O'Connor Fellowship at Colgate University and the Ruth Lilly Fellowship from the Poetry Foundation. For her fiction, she's received an O. Henry Award and a Rona Jaffe Foundation Writer's Award.
or
Not Currently Available for Direct Purchase