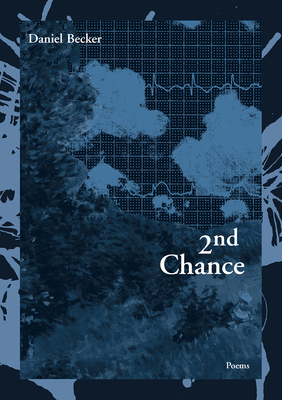 2nd Chance
Paperback

* Individual store prices may vary.
Description
The poems in 2nd Chance are written in the voice of a doctor; the speaker often imagines he is talking to students, residents, patients, families—anyone who is ill or has witnessed illness and suffering. The poet, Daniel M. Becker, has been a physician for over thirty years, working in general medicine, geriatric clinics, and addiction clinics, supervising medical students and residents, and more. With poems such as "Goals of Care," "Before Flu Season," and "Advance Directives," 2nd Chance covers the full spectrum of medical care—birth, death, and all the surprising moments in between. Written with warmth and empathy for the human condition, these poems attempt to understand, share, and honor what both patients and medical professionals experience. Serious matters are approached with intelligence, humility, and humor, making this collection an affecting entry into the growing field of medical poetry.
Praise For 2nd Chance…
"Daniel Becker's 2nd Chance gives its readers two simultaneous chances—to perceive at once the acutely physical and the expansively spiritual. Like his doctor-poet predecessor William Carlos Williams, Becker studies 'where to draw the line / between uncertainty and mystery,' listening often with a stethoscope, often teaching others to listen. . . . The frank, reassuring voice of these poems ranges with ease from the somatic to the ecstatic and back. 'Among the Deep Listeners in Deep Listening 101' suggests: 'Look around, listen up: there are worlds beyond our thresholds. // During the field trip inside the sound free chamber: / those strangers pounding at the door? / Heart beats.'"
— Debra Nystrom, author of Night Sky Frequencies

"Daniel Becker's 2nd Chance is harrowing in its examination of life and death—or more precisely, that space in between the two. This book, then, is about that time and space where we depend on the doctor, or where the doctor tells us he's been called too late: 'It's just us, but she's expecting Jesus, / sweet Jesus.' If poetry heals—and we know it does—Becker brings all he knows about the science and the body to us through a language we need for survival. This is a debut, but its poet is already experienced in the power of remedy and restoration."
— Jericho Brown, author of Please and The Tradition
New Issues Poetry and Prose, 9781936970674, 72pp.
Publication Date: November 26, 2020
About the Author
Daniel Becker practices and teaches internal medicine at the University of Virginia School of Medicine.