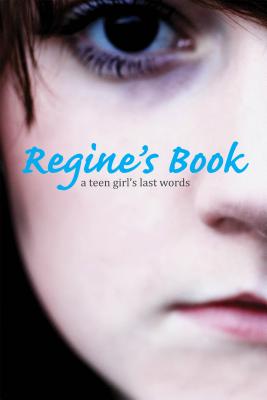 Regine's Book
A Teen Girl's Last Words (True Stories)
Hardcover

* Individual store prices may vary.
Other Editions of This Title:
Paperback (4/1/2014)
Description
Regine's blog about living with Leukemia gained a huge following, and eventually became this book. She writes openly about emotional and physical aspects of her 15-month struggle to recover, and explains how her disease impacts her life. In the course of her illness, Regine has photography exhibits, goes to concerts, enjoys her friends & family, and advocates for registering as a blood and bone marrow donor. She was a typical teenager with an amazing will to live; and the lessons she learned have relevance for all of us. She died at home on December 3, 2009 with her family and cat by her side.Originally published in Norway, the book was selected by the Norwegian Ministry of Culture for a translation grant. Norwegian sales are as follows: 30,000 copies hardcover (May – Dec 2010); 17,000 copies paperback (Jan – Sept 2011)
Praise For Regine's Book: A Teen Girl's Last Words (True Stories)…
"Stokke's openness and honesty that are the chief draw; readers will feel as though they have truly come to know her. (Regine's Book is) a rare, valuable window into life with a terminal illness." — Publishers Weekly
"Regine's voice is matter-of-fact and honest…A heartfelt and visually appealing window into Regine's last year." — Kirkus Reviews
"'Face your fear. Accept your war.' Seventeen-year-old Regine began a blog to document and share her experience after being diagnosed with leukemia in 2008. Selections from her posts are occasionally supplemented with comments left by the supportive and adoring followers of her 15-month journey. Her writing is honest and raw, insightful and inspiring. While her moods swing with the course of her treatment and relapses, her outlook remains steadfastly positive throughout all but the most difficult days. The entries include medical details, physical changes, the reactions of family and friends, and Regine's own search for understanding and acceptance of a world-changing diagnosis. Her obsession with rock music and attending concerts saturates the text as it does her short life, and her original poems and artistic photographs add extra dimension to what is sure to be an inspiring read for a new audience for this moving title that was originally published in Regine's Norway." — Booklist
Zest Books, 9781936976201, 336pp.
Publication Date: October 23, 2012
About the Author
Regine Stokke began to blog about her day-to-day life shortly after she was diagnosed with leukemia in 2008. Regine's stated purpose with her posts was to give people a sense of "what it's like to live with" such a serious illness, and her blog became an almost instant classic. It was first adapted into book form in 2010, and became a bestseller in Norway. Regine was also a very gifted photographer, and had her photos exhibited at both the 2009 and the 2010 Nordic Light photography festivals in Kristiansund.
Henriette Larsen (translator) grew up in Switzerland and the U.S. speaking Norwegian at home. She has fond memories of beautiful summers (but no winters) in Norway. She earned a Bachelor's degree in French Literature from Pomona College and completed graduate coursework in French and Comparative Literature at SFSU. Henriette lives in San Francisco.
or
Not Currently Available for Direct Purchase