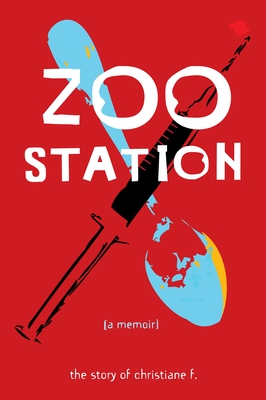 Zoo Station
The Story of Christiane F. (True Stories)
Paperback

* Individual store prices may vary.
Description
In 1978 Christiane F. testified against a man who had traded heroin for sex with teenage girls at Berlin's notorious Zoo Station. In the course of that trial, Christiane F. became connected with two journalists, and over time they helped to turn her story—which begins with a dysfunctional but otherwise fairly normal childhood—into an acclaimed bestseller. Christiane F.'s rapid descent into heroin abuse and prostitution is shocking, but the boredom, the longing for acceptance, the thrilling risks, and even the musical obsessions that fill out the rest of Christiane's existence will be familiar to every reader. Christiane F.'s Berlin is a strange and often terrifying place, but it's also a place that remains closer than we might think….
Praise For Zoo Station: The Story of Christiane F. (True Stories)…
"An eloquent memoir of teen drug abuse from 1970s Berlin retains a contemporary feel in a new translation. . . . Disturbing but compelling." – Kirkus Reviews
"A powerful memoir first published 35 years ago in Germany (a U.S. edition and film adaptation soon followed) shows no sign of tarnish in Cartwright's mesmerizing and urgent new translation. The story of Christiane F., a heroin-addicted teenager living in 1970s Berlin, begins with her family's move from the country to a fractured and confusing existence in the Berlin projects. Christiane's bleak circumstances (her father is physically abusive, her mother permissive and absent, her teachers cold and uncaring) lead the 12-year-old to experiment with drugs. She begins with pot and alcohol—rapidly moving on to pills, acid, and finally heroin—finding excitement and intense companionship with a group of David Bowie–worshipping teenagers who populate the city's underground club scene. Eventually, Christiane resorts to working alongside her boyfriend as a prostitute at the Bahnhof Zoo train station to support her addiction." – Publishers Weekly

"Drug memoirs have long been a reliable mix of cautionary content, salacious detail, and voyeuristic thrill, and this new translation of Christiane F., first published in 1978 and something of a cult classic, delivers on every front" – Booklist

"An amazing story. . . . Her story is so intriguing, and all the more so for being true. Pictures in the middle of the book helped place faces with the names, making it even better. Though definitely not for the younger crowd . . . . high school students . . . will definitely enjoy this memoir." – School Library Journal Teen
 
Zest Books, 9781936976225, 368pp.
Publication Date: January 2, 2013
About the Author
Christiane F. is a former heroine addict famous for her contribution in this autobiographical book, and the film based on the book.
or
Not Currently Available for Direct Purchase