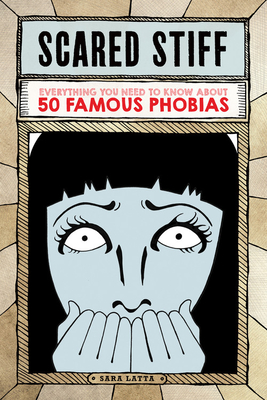 Scared Stiff (Paperback)
Everything You Need to Know About 50 Famous Phobias
Zest Books, 9781936976492, 224pp.
Publication Date: February 4, 2014
* Individual store prices may vary.
Description
Fear is a primal human emotion, and it often plays an important role in keeping us safe from threats. It's part of our evolutionary makeup, after all. But fears can also spiral out of control, and if your perfectly reasonable fear of snakes swells to the point that you run screaming from every uncoiled hose, then (news flash!) you've got yourself a phobia. Phobias are as strange as they are diverse, but they actually have the power to teach us about who we are and where we came from. Sara Latta blends biology, psychology, history, and pop culture to provide a comprehensive account of fifty fears, from arachnophobia to zoophobia.
About the Author
Sara Latta is the author of seventeen books for children and young adults on topics that include dark matter, the secret life of microbes, DNA, bones, and forensic science. She also has a masters degree in immunology. She does have a bit of a phobia about heights, as she discovered when faced with having to climb down from a pyramid in Teotihuacan, Mexico.
Praise For Scared Stiff: Everything You Need to Know About 50 Famous Phobias…
"Imparting the ideas that phobic people are in good company and that hope exists for eliminating persistent fears, this is factual, fun, and encouraging." –Booklist