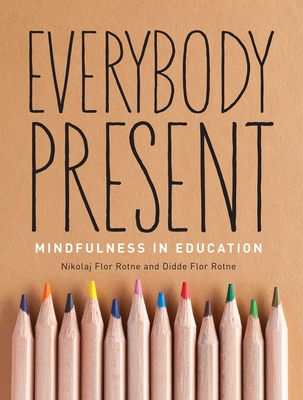 Everybody Present (Paperback)
Mindfulness in Education
Parallax Press, 9781937006433, 192pp.
Publication Date: June 25, 2009
* Individual store prices may vary.
Description
Everybody Present illustrates the transformative effects of mindfulness on educators, students, and their classrooms. Using concrete examples, Didde and Nikolaj Flor Rotne present a mode of classroom engagement that reduces stress to make room for thoughtful learning. A working manual addressed to everyone in the educational universe, Everybody Present presents real-world applications grounded in solid research. Stories, exercises, and case studies demonstrate the effectiveness of mindful practices across all areas of education. By exploring the challenges of teaching, Everybody Present will help all educators transform feelings of inadequacy into experiences of abundance.

Everybody Present seeks to create a new kind of culture in our schools: one that counters stress and facilitates learning. It reframes the student-teacher relationship, showing teachers how to supplant antagonism and foster strong relationships by planting seeds of mindfulness in their students and encouraging them to embark on a mindfulness practice of their own.

Everybody Present is intended to contribute to the creation of a culture throughout the educational system writ large, working against stress and victim mentality to set in motion a revolution of silence, allowing each individual the experience of inter-being, inner calm, and joy.
About the Author
Nikolaj Flor Rotne holds a MA in Educational Psychology. His wife and coauthor Didde Flor Rotne is a primary classroom teacher and meditation teacher in the tradition of Thich Nhat Hanh. Together they are the cofounders of the educational consultancy Stillness Revolution. Authors of three books in Danish, the Flor Rotnes are also founders of Denmark's Educational Superstars Program.