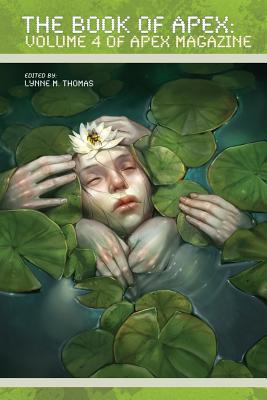 The Book of Apex (Paperback)
Volume Four of Apex Magazine
Apex Book Company, 9781937009205, 368pp.
Publication Date: October 24, 2013
* Individual store prices may vary.
About the Author
Lynne M. Thomas is the Curator of Rare Books and Special Collections at Northern Illinois University. She's probably best known as the co-editor of the Hugo Award-winning Chicks Dig Time Lords (2010) with Tara O'Shea, Whedonistas (2011) with Deborah Stanish, and the Hugo Award-nominated Chicks Dig Comics (2012) with Sigrid Ellis, all published by Mad Norwegian Press. Along with the Geek Girl Chronicles book series, Lynne is the Editor-in-Chief of the Hugo Award-nominated (2012 & 2013) Apex Magazine, an online professional prose and poetry magazine of science fiction, fantasy, horror, and mash-ups of all three. She moderates the Hugo Award-winning SF Squeecast and contributes to the Verity! podcast. Lynne lives in DeKalb with her husband Michael, their daughter Caitlin, and a cat named Marie. Lynne is also a part-time Dancing Queen and grew up at roller rink in the wilds of Massachusetts.
or
Not Currently Available for Direct Purchase