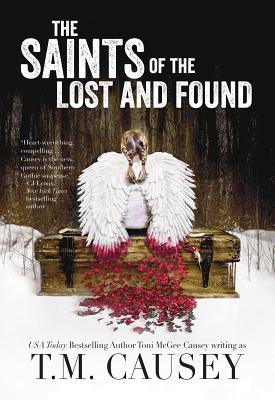 The Saints of the Lost and Found (Hardcover)
Roadrunner Press, 9781937054236
Publication Date: March 8, 2016
Description
Avery Broussard has the curse of seeing lost things (and make no mistake, it is a curse). Missing belongings, beloved pets, lost love and fortunes—she sees it all. Long ago, that curse caused her to flee her Louisiana home, vowing never to return. She's kept that promise, too, until a phone call from her estranged grifter father forces her hand: Her big brother is dying, and she may be his last remaining hope.
Avery would like nothing more than to help her brother, but another little girl has gone
missing, and the abduction is tied to the killer Avery failed to help the FBI catch back in Chicago. With no time to spare, Avery realizes her curse might be the only thing she can trust. Is it too much to hope that she might save her brother and find the lost girl before she becomes the Little Princess Killer's next victim?
Praise For The Saints of the Lost and Found…
BLURBS:
"Heart-wrenching, compelling . . . Toni McGee Causey is the new queen of Southern Gothic suspense."
— CJ Lyons, New York Times bestselling author

"I loved SAINTS! A dark, twisty suspense full of tension, secrets, and compelling characters. You will not be able to put this book down."
—Allison Brennan, New York Times bestselling author

"One of the best, scariest, and most compelling books of the year."
—J.T. Ellison, New York Times bestselling author

REVIEWS:
"This is one of the best books I've read in months." — Terri Dukes, RT Book Reviews, 4.5 STARS
Advertisement