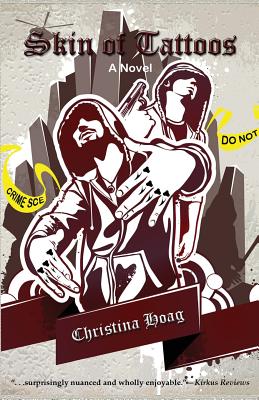 Skin of Tattoos
Paperback

* Individual store prices may vary.
Description
When Cyco Lokos gang member Magdaleno (Mags) Argueta comes home to Los Angeles after serving prison time for a robbery, he wants nothing more than to start a new life. However, there's one obstacle he has to overcome first...his old life.Mags tries to let go of his bitterness-he was framed by Rico, the new leader of the Cyco Lokos-and stay out of gang life for the sake of his Salvadoran immigrant family and his girlfriend Paloma, but trying to integrate into society after a stint in prison doesn't come easily. Faced with low job prospects and Rico's demands to help the Cyco Lokos make money, a broke and disillusioned Mags makes the only choice he can.However, Mags soon discovers that loyalties have shifted, including his, and being a part of the Cyco Lokos with Rico in charge is far more dangerous and uncertain that it used to be. With his sister pregnant by a rival gang member and his own relationship with Paloma, his best friend's sister, a violation of gang code, Mags becomes caught in a web of secrets, revenge, lies, and murder that might ultimately cost him everything.
Martin Brown Publishers, LLC, 9781937070663, 268pp.
Publication Date: August 16, 2016
or
Not Currently Available for Direct Purchase