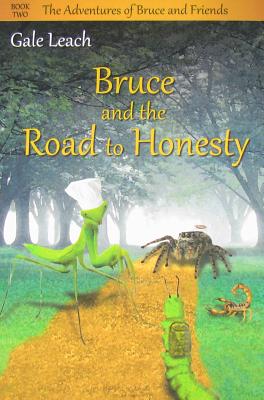 Bruce and the Road to Honesty (Bruce and Friends #2)
Paperback

* Individual store prices may vary.
Description
The Saga Continues ... Bruce and his companions returned home as heroes, having saved many from the tyranny of the evil bat, Stang. Bruce's real victory, however, was in learning his own worth and the value of his friends and family. Now, as he prepares to change into a butterfly, Bruce's parents share a secret that sends him away again in search of a home he never knew he had. On the journey, Bruce is caught in a storm of conflicting emotions and doubt, learning of the anguish that accompanies deception and how hard it is to do what's right when things are not what they seem.
Buy The Road to Honesty to continue Bruce's journey today
Two Cats Press, 9781937083106, 214pp.
Publication Date: May 15, 2012