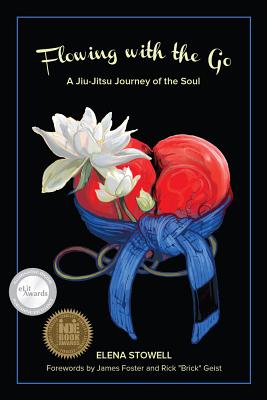 Flowing with the Go (Paperback)
Boutique of Quality Books, 9781937084622, 148pp.
Publication Date: July 1, 2012
* Individual store prices may vary.
Description
Winner of three awards---a 2012 eLit Award, a 2013 Indie Next Generation Award, and a 2013 Living Now award---"Flowing with the Go-A Jiu-Jitsu Journey of the Soul" is the story of one woman's path through grief. For what seemed like a lifetime and probably was, Elena Stowell wandered aimlessly in a personal prison of self-doubt and lack of purpose after her fifteen-year-old daughter Carly died suddenly before her eyes. By some combination of miracle and necessity, she walked into a Seattle area Brazilian Jiu-Jitsu gym and rolled for the first time in her life. Through that experience and others that followed, Elena discovered the tenets of the martial art form and healing were the same. With a ripping raw honesty and refreshing balance of humor and introspection, Elena's story reminds us to never stop panning for the gold within ourselves.
About the Author
Elena Stowell, a high school biology and AP biology teacher lives with her family in Kent, Washington. When Elena's daughter Carly died suddently in April of 2007 (a week from her fifteenth birthday), Elena was devastated as any mother would be. The rest of her life became about surviving the grief. With the support and encouragement of her family and friends, she took a first step off of the couch and back into life. Needing an outlet for the suffocating turmoil of emotions that losing a child causes, Elena found Foster Brazilian Jiu-Jitsu. She learned that, like many martial arts, Jiu-Jitsu had a spiritual aspect and would provide the guidance she needed to work through her grief.
or
Not Currently Available for Direct Purchase