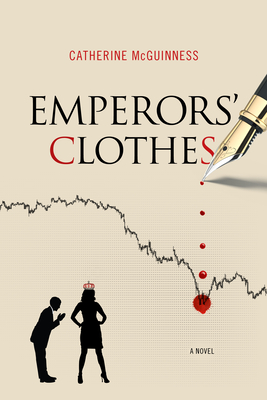 Emperors' Clothes (Paperback)
Emerald Book Co, 9781937110048, 376pp.
Publication Date: October 1, 2011
* Individual store prices may vary.
Description
Stewart Narciss, whose accomplished father prefers the company of his hairless cats to that of his only son, equates executive status with self-worth. To impress the movers and shakers, Stewart hooks his career to the rising power of human resources. Unfortunately for the employees on his watch, lying prostrate before his cold-fish father is the closest this executive comes to touchy feely. As his efforts to bond with his father, and his company's CEO, are rebuffed, Stewart manipulates the succession process at TMC, assuring his place as consiglieri to a future boss.
Enter Carol Himmler, a beautiful yet ruthless executive who chews up employees with the indifference of a wild animal eating her young. When a chemical spill results from workforce cuts she made, Carol hires mobster Sal Scruci to make the problem go away. Only problem is Scruci never goes away. All hell breaks loose when Sal reinvents himself as an executive talent scout--not a guy who takes no for an answer.
Praise For Emperors' Clothes…
''From the jump, Emperors' Clothes is riveting entertainment. Packing in an insatiable quest for power -- and the resulting collateral damage -- plus human frailty and desire, Emperors' Clothes keeps you on the edge of your seat. In this action-packed tale of colorful characters, corporate intrigue and mob-influenced talent management schemes, Cathy McGuinness marries her masterful writing skills and extensive business experience to remind us of three important leadership qualities - integrity, values and courage!'' --Linda Rebrovick, Chief Executive Officer, Consensus Point


''Emperors' Clothes is a must-read for every executive search consultant, corporate recruiter and anyone who has ever been 'headhunted'. Emperors' Clothes uncovers the narcissism and nonsense that goes on in the recruiting game as people on both sides of the desk try to move up the ladder.'' --Deborah Sawyer, Managing Director, Executive Advisors; also, former Senior Client Partner, Korn Ferry International
or
Not Currently Available for Direct Purchase