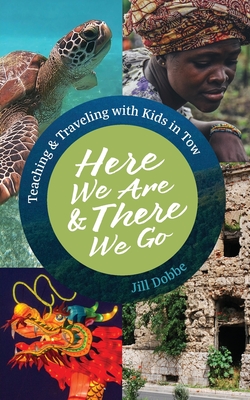 Here We Are & There We Go (Paperback)
Orange Hat Publishing, 9781937165215, 188pp.
Publication Date: May 29, 2012
* Individual store prices may vary.
Description
A heartwarming travel memoir filled with temper tantrums, disorienting jetlag, and zany, once-in-a-lifetime family adventures. Who says you can't travel with kids? Dan and I find out we can do just that as we set off with our two very young kids, first to live and work on an island far out in the Pacific, then on to the continent of Africa with a few stops in between. Armed with strollers, diapers, and too much luggage, we travel to over twenty-five countries throughout a ten year span, while working together as international overseas educators. After surviving typhoon Yuri, almost being mauled by lions, and, being nearly shot by a presidential guard, we happily endure all of the good times and bad, while living life to the fullest. A decade's worth of experiences and lifelong memories remain with us, as we return to the U.S., now with two teenagers in tow, and begin to experience our very own version of reverse culture shock.