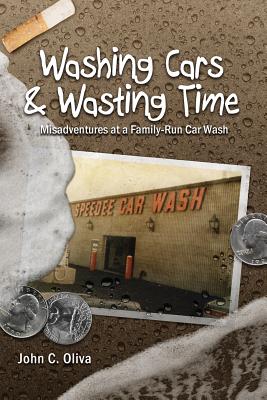 Washing Cars & Wasting Time
Paperback

* Individual store prices may vary.
Description
Have you ever been given the impromptu offer to buy a crossbow from a random stranger? Has your life ever been threatened over $1.75 in quarters? Can you say that you have ever been so bored that sifting through broken glass and cigarette butts constituted an accepted pastime? Those are just a sampling of the many adventures that I had while working as an attendant at Speedee Car Wash in Milwaukee, Wisconsin. I also learned to never untie a plastic grocery bag that you find in the trash. I was taught that there is not as great of a distinction between a car wash and a pawnshop as most people may think and that there are fewer bikini-clad girls washing cars than Hollywood would have people believe. Despite all of the abrasive customers; cold, tiring winter hours; hot, boredom-filled, and even longer summer hours, I got some great stories to tell out of those years. And they are compiled here in Washing Cars & Wasting Time. Oh yeah . . . and we managed to wash a couple of cars amidst all of the chaos as well.
Orange Hat Publishing, 9781937165406, 160pp.
Publication Date: March 18, 2013