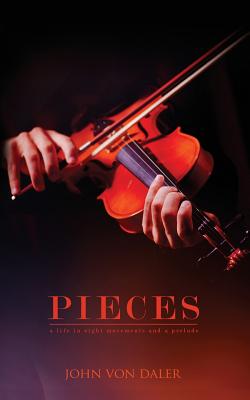 Pieces (Paperback)
WiDo Publishing, 9781937178444, 278pp.
Publication Date: November 12, 2013
* Individual store prices may vary.
Description
Written like a suite in eight movements, Pieces is a novel about music, with leitmotifs, repetitions, counterpoint, harmony and disharmony. The story begins in Oklahoma with a five-year-old violin prodigy who has perfect pitch and a remarkable teacher named Tosca. The following movements, or chapters, capture the protagonist's teen years in Connecticut, student years at Princeton, jazz concerts in New York, and then the big jump to Europe. An enchanting work that carries one along in a flow and movement that is very much like a symphony. "If this book were music, it would be eight movements and a prelude. If a game? Hide and seek with old friends on a summer night. If a meal? Eight courses and a little amuse-bouche. Fiction? From fact: like an oak from an acorn. A picture? My life's collage. A coin? Pieces of eight. "As a matter of fact, these stories are fictional.