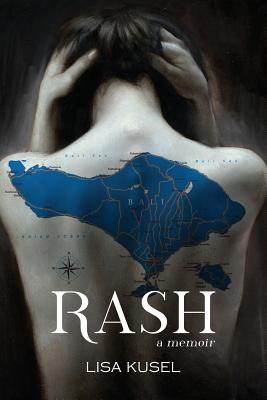 Rash (Paperback)
A Memoir
WiDo Publishing, 9781937178840, 292pp.
Publication Date: June 15, 2017
* Individual store prices may vary.
Description
Writer Lisa Kusel, while living comfortably in her California home, feels an unsettling lack of personal contentment. When she sees a job posting for a new international school in Bali, she convinces her schoolteacher husband Victor to apply.
Six weeks after his interview, Lisa, Victor, and their six-year-old daughter, Loy, move halfway around the world to paradise. But instead of luxuriating in ocean breezes, renewed passion, and first-rate schooling, what Lisa and her family find are burning corpses, biting ants, and a millionaire founder who cares more about selling bamboo furniture than educating young minds. Not to mention Lisa's fear that one morning she might see the Dengue Fever rash on her young daughter.
Rash is an unfiltered, sharply-written memoir about a woman who goes looking for happiness on the Island of the Gods, and nearly destroys her marriage in the process. For anyone who has ever dreamed of starting over in an exotic locale, this is a poignant reminder that no matter where you go, there you are.