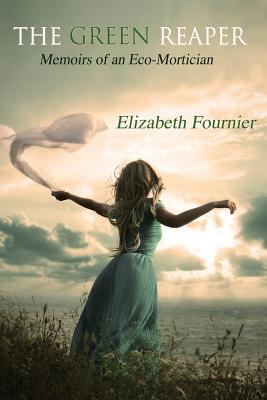 The Green Reaper (Paperback)
Memoirs of an Eco-Mortician
WiDo Publishing, 9781937178895, 280pp.
Publication Date: August 15, 2017
* Individual store prices may vary.
Description
When Elizabeth Fournier was eight, her mother and grandparents died. She spent a lot of time in funeral homes as a kid since her family were frequently found in caskets. Fournier family members didn't have the best longevity record.
As a young girl, Elizabeth found cemeteries a place of peace and tranquility. As a teen, she'd attend funerals of people she didn't know. Not surprisingly, she eventually headed into the local funeral home and asked for a job, any job. She landed the position of live-in night keeper, where she resided in a trailer in the far reaches of a large, hilly cemetery. She slept with a shotgun near her bed, experiencing the scariest summer of her life.
In her memoir, Elizabeth Fournier writes about her calling to the funeral industry, and how her early struggles helped shape her life ministry: taking care of the dead and preparing more meaningful burials.
As a one-woman funeral service in the rural town of Boring, Oregon, Mortician Elizabeth Fournier supports old-school burial practices that are kinder to humans and the Earth. She has been called "The Green Reaper" for her passionate advocacy of green burial.
As an undertaker, she is always ready to lend a hand, or a shovel.