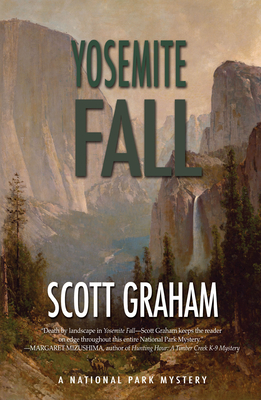 Yosemite Fall (Paperback)
Torrey House Press, 9781937226879, 220pp.
Publication Date: June 12, 2018
Description
When archaeologist Chuck Bender arrives in Yosemite Valley with his new family to study the 150-year-old murders of two gold prospectors, he and his wife, Janelle Ortega, are suspected in the shocking death of one of Chuck's former rock-climbing partners. Together, Chuck and Janelle solve the dual mysteries while facing down a ruthless killer on the loose.
About the Author
Scott Graham is the author of eight books, including the National Park Mystery Series from Torrey House Press, and Extreme Kids, winner of the National Outdoor Book Award. Graham is an avid outdoorsman who enjoys mountaineering, skiing, hunting, rock climbing, and whitewater rafting with his wife, who is an emergency physician, and their two sons. He lives in Durango, Colorado.
Advertisement