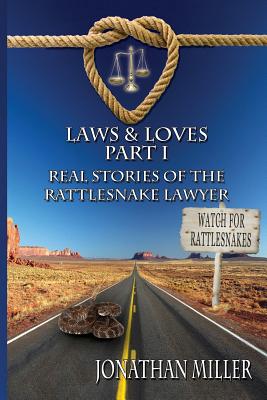 Laws & Loves (Paperback)
Real Stories of the Rattlesnake Lawyer
Casa de Snapdragon Publishing Company, 9781937240417, 176pp.
Publication Date: February 22, 2014
* Individual store prices may vary.
Description
"Laws & Loves" contains the real stories of the Rattlesnake Lawyer. Jonathan Miller is a practicing criminal defense attorney in New Mexico and the author of eight books. These are the chronicles of his early years, how he learned to balance the law with literature, all while looking for love in all the wrong courtrooms. This book is a must for anyone thinking of practicing law or falling in love.