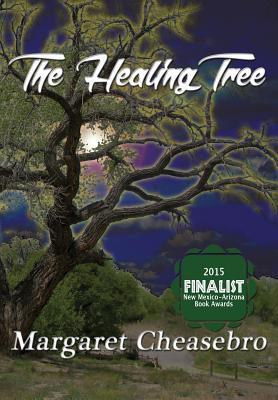 The Healing Tree (Paperback)
Casa de Snapdragon Publishing Company, 9781937240608, 304pp.
Publication Date: July 30, 2015
* Individual store prices may vary.
Description
When three children meet at summer camp, they discover that in a past life they fled from an evil woman who tried to steal their blood and their powerful connection to nature so she could rule the world. To their horror, the children find the evil woman at camp, posing as Jasmine, the rich owner's girlfriend, and she still wants their blood. A magical cottonwood helps them flee to a Pueblo village that stood on the camp site 900 years ago. There, they meet a traveling medicine man, who helps them, but Sage Handler, the village medicine man, tries to turn villagers against them. Using the time traveling cottonwood, Jasmine joins forces with Sage Handler. Mysterious Baba, the summer camp's caretaker, lends his aid as the kids and star warriors, who befriend them, try to thwart Jasmine's plans. Can the children believe in themselves, outwit their enemies, and defeat Jasmine before she achieves her goal of ruling the world?
Praise For The Healing Tree…
"The Healing Tree introduces a delightful team of young problem solvers. Reunited from a past life, the three hero children join forces on a quest to protect themselves and nature from a beautiful but terrifying villain. Margaret Cheasebro's new trilogy begins with an unexpected reunion at a southwestern summer camp and follows the heroes' exciting journey through history and geography. This thrilling tale interweaves time travel, an ancient Indian Pueblo, magic birds and trees, star warriors and more. In addition to their physical skills, the children use unique psychic gifts and the wisdom of their hearts in this compelling, far-reaching story. Brava!" – Anne Hillerman, author of Rock with Wings, Spider Woman's Daughter, and Tony Hillerman's Landscapes.