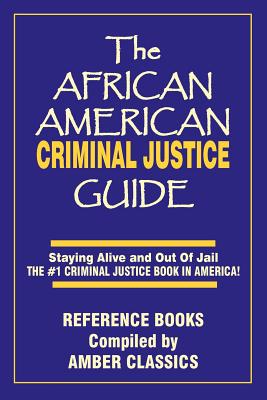 The African American Criminal Justice Guide (Paperback)
Staying Alive and Out of Jail -The #1 Criminaljustice Guidein America
Amber Communications Group, Inc., 9781937269326, 176pp.
Publication Date: April 4, 2012
* Individual store prices may vary.
Description
THE CRIMINAL JUSTICE GUIDE WILL TEACH YOU HOW TO: Fight Crime in The Community Stay Calm When You are Confronted by the Police Not Get Killed by the Police Choose the Best Attorney Know Everything about Bail - Juries - Jail Understand Your Rights When You are Arrested and Incarcerated Survive in the Criminal Justice System Fight Police Misconduct Not Live with Domestic Violence Survive and Fight Drugs and Alcohol in The Community STAY ALIVE and STAY OUT OF JAIL The Most Important Book Ever Written for African Americans.