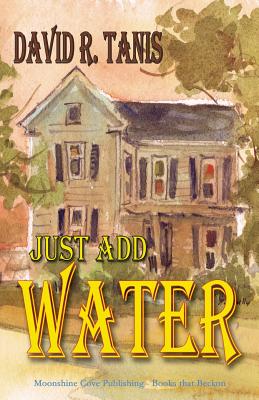 Just Add Water (Paperback)
Moonshine Cove Publishing, LLC, 9781937327408, 268pp.
Publication Date: February 11, 2014
* Individual store prices may vary.
Description
BUMBLING SMALL-TOWN SOUTHERN LAWYER HAMISH O'HALLORAN, WHOSE SHIP HAS LONG SINCE SAILED, MUDDLES HIS WAY THROUGH ONE CLOSE CALL AFTER ANOTHER TO SOLVE A BIG TIME DRUG CRIME. "David Tanis knows...every last molecule of a court room...vintage small town hijinks at its best."-Joseph Bathanti, Poet Laureate of NC, Prof of English, Appalachian State Univ. The cozy village of Pine Ridge, North Carolina is beset by an epidemic of the dangerous new drug Murti-Bing which renders its users automatons. After being ostracized from Federal Court for twenty years, Hamish O'Halloran, a sad sack lawyer, is appointed to represent a "notorious drug dealer." Thus begins his sordid involvement in a conspiracy involving numerous oddball characters. An inept investigator, he finds himself in dire straits, as his suspicions bounce from one potential conspirator to another. ..". brings vividly to life the small North Carolina town and the characters..."-Joseph L.S. Terrell, author of Not Our Kind of Killing, and other Harrison Weaver mysteries. ..".completely unpredictable ending...compelling, and fun read..."-Henry ("Hank") P. Van Hoy, II, Martin & Van Hoy, LLP, Attorneys at Law, Mocksville, NC. ..".characters right out of a gritty small town Southern court room...a fun read..."-Tom Keith, Forsyth County N.C. District Attorney, Retired.