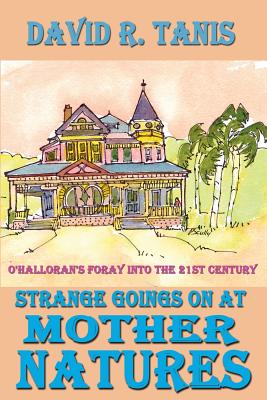 Strange Goings on at Mother Natures
Paperback

* Individual store prices may vary.
Description
A RASH OF MURDERS LEADS UNAMBITIOUS SMALL TOWN LAWYER HAMISH O'HALLORAN TO EMBARK ON A DANGEROUS INVESTIGATION ON HIS OWN LEADING TO PERIL AND EVEN ROMANCE.
When Patrolman Wayland North finds a homeless man rifling the already empty pockets of a corpse in an alley, luckless lawyer Hamish O'Halloran is appointed to represent him. The strange saga that follows portrays the squalid underbelly of the idyllic little town of Pine Ridge, North Carolina as two more murdered corpses are discovered. O'Halloran becomes dangerously involved as Detectives Crouse and Frank X. Farrell work with little evidence to connect the murders and uncover the nefarious secrets of Mother Nature's, a restaurant/bar cum brothel, whose subliminal connection to the murders is exposed. A satirical parody rife with vignettes of pitiable and pathetic courtroom characters as O'Halloran plies his trade, this highly amusing story, characterized by pathos and bathos, is a delightful follow-up to the first Hamish O'Halloran mystery Just Add Water.
..".vivid characters...fast paced and often hilarious tale of murder and mayhem...Once you start reading it you will not want to put it down or stop laughing."-Thomas Keith (District Attorney (ret) Forsyth County, NC (Winston-Salem) .
..". the emphasis is on unique and shady characters. You feel like you are very familiar with the town of Pine Ridge and the strange denizens who make it come alive and intriguing."-Joseph L.S. Terrell, Author of the Outer Banks-set Harrison Weaver Mystery Series.

Moonshine Cove Publishing, LLC, 9781937327873, 268pp.
Publication Date: April 1, 2016