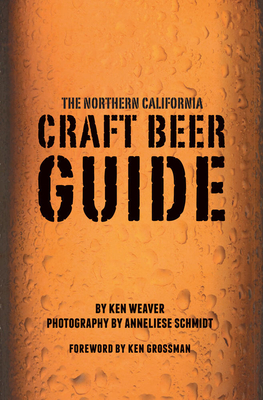 The Northern California Craft Beer Guide (Paperback)
Cameron Books, 9781937359164, 306pp.
Publication Date: April 4, 2012
* Individual store prices may vary.
Description
The Northern California Craft Beer Guide is the definitive handbook to the artistry, people, and history of the region's craft beer scene. While many guidebooks rely on second-hand accounts or (worse?) provide coverage that fails to do the footwork of discerning the insipid from the delicious, this isn't one of those books. Beer writer Ken Weaver and photographer Anneliese Schmidt have invested months of precious drinking time into visiting the furthest corners of Northern California: from the latest Belgian-style beers coming out of Arcata, to the newest beer-centric burger joint in Santa Cruz, to the phenomenal brews of Central Valley nobody's ever heard of. Their goal was to create a guide that does this beer scene justice.
About the Author
Ken Weaver is a beer writer, fiction writer, and technical editor based in Northern California. Ken received his MFA in creative writing from the University of Maryland, and his M.S. in physics from Cornell. He's a Certified BJCP beer judge and a frequent contributor to All About Beer. Anneliese Schmidt was born and raised in Marin County, CA. She has an M.S. in physics from Cornell University. Ali is a freelance photographer and is currently a student at the New York Institute of Photography. Her beer-centric photographs have most recently been featured in All About Beer. Ken Grossman is the Founder and Owner of Sierra Nevada Brewing Co. in Chico, CA and also the author of the upcoming book Beyond the Pale: The Story of Sierra Nevada Brewing Co. (Wiley 2012).
or
Not Currently Available for Direct Purchase