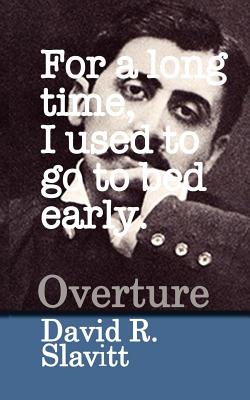 Overture (Paperback)
Outpost19, 9781937402228, 216pp.
Publication Date: April 17, 2012
* Individual store prices may vary.
Description
While waiting for results from a prostate exam, a writer turns to the example of Marcel Proust and Dr. douard Brissaud, Proust's model for Dr. du Boulbon in The Guermantes Way and the man who first documented Gilles de la Tourette's Syndrome. With the Frenchmen in his head and his diagnosis hovering, the writer grapples with the proper response to mortality, considering dogs as a metaphor for wandering souls, the scratch of a pen and its connection to eczema, and the contrast between his mother's murder and his own uncertain future. As Slavitt writes, "The mind is not where the real business of our lives is transacted, but somewhere else, in the recesses of the body." David R. Slavitt is a poet, translator, novelist, critic and journalist. He is the author of more than one hundred works of fiction, poetry and drama and poetry in translation. Recent works include a novel, The Duke's Man (Northwestern, 2011), a new translation of Mahabharata (Northwestern, 2013), and a new verse translation of Ariosto's Orlando Furioso (Harvard, 2009). Slavitt's companion text, Lacunae: The Missing Cantos & Stanzas of Ariosto's Orlando Furioso, is available from Outpost19, as well as his new translation of The Dhammapada. His classic novels Alice at 80 and Lives of the Saints are now also available from Outpost19.