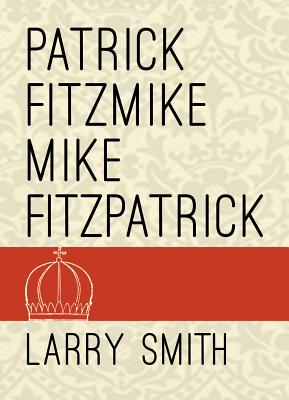 Patrick Fitzmike and Mike Fitzpatrick (Short-Ish (Paperback)
Novellas + Essays)
Outpost19, 9781937402938, 86pp.
Publication Date: June 1, 2016
Description
Inspired by the lives and careers of Cardinal Francis Spellman and Cardinal Richard Cushing, Larry Smith's Patrick Fitzmike and Mike Fitzpatrick evokes the political turmoil, sexual torment, and moral crises that have beset the Catholic Church and defined our era. It is an unrelenting fiction replete with Popes and Presidents, parish priests and Broadway chorus boys. Rich in its complex prose and dark humor, this narrative offers up the spiritual antipodes of human experience, from the lofty machinations of global potentates to the naked prayers of a sinful desperate saint.
About the Author
Larry Smith has published widely as a fiction writer, a poet and an essayist. His fiction has been nominated for a Pushcart Prize and has appeared in McSweeney's Quarterly Concern, Low Rent, Exquisite Corpse, Curbside Splendor, FictionNow, PANK, and numerous other journals. His poetry has been published in Descant (Canada) and Elimae, among other journals, and his articles and essays have appeared in Modern Fiction Studies, Social Text, and elsewhere. He keeps a website at larrysmithfiction.com and lives in New Jersey.
Advertisement