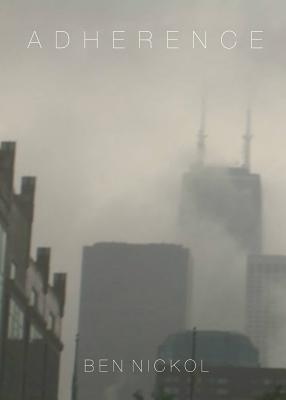 Adherence (Paperback)
A Romance (Short-Ish: Novellas + Essays)
Outpost19, 9781937402952, 143pp.
Publication Date: June 1, 2016
* Individual store prices may vary.
Description
A man in a troubled marriage tries to learn from the example of his charismatic friend, a bestselling author who hasn't abandoned his youthful convictions. A story of divergent paths, Adherence examines characters pushed to the limits of what they can understand, one struggling with suburban life while the other wrestles with self-image and artistic devotion. Set throughout Chicago and shadowed by race and class, this short novel is a rich portrait of the public and private divides that define American life.
About the Author
Ben Nickol's stories and essays have appeared in Alaska Quarterly Review, Redivider, Boulevard, Fugue, CutBank, Canoe & Kayak and elsewhere, and his previous book is Where the Wind Can Find It (2015), a collection of short fiction from Queen's Ferry Press. He's the recipient of an Individual Artist Fellowship from the Arkansas Arts Council, and his nonfiction has been cited as notable work in Best American Sports Writing. He lives in Montana.