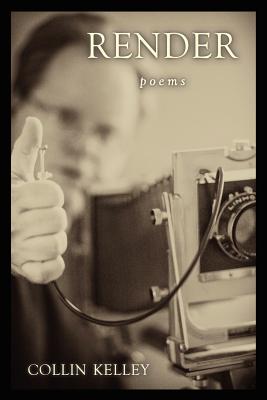 Render (Paperback)
Sibling Rivalry Press, 9781937420345, 78pp.
Publication Date: April 16, 2013
Description
Poetry. LGBT Studies. "To render is to strip away, to make clear. With RENDER, Collin Kelley has a story to tell, one that is shaped by language that both shutters and illuminates meaning. Kelley's elegiac, soaring series of poems, serve as an open invitation to join him on his brave, ribald romp across the landscape of his memory. What unfolds is as intimate and at the same time, as exposed as underthings pinned to a clothesline. RENDER presents a deconstructed world which Kelley brilliantly reconstructs through his deft use of language: a world which is Kelley's for the mending, amending, and, ultimately, ours for the rending." Vanessa Daou.
Advertisement