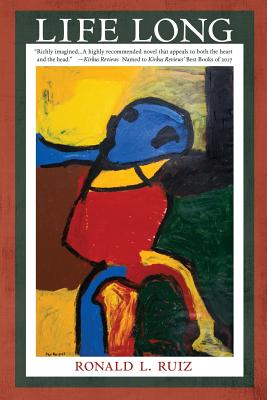 Life Long (Paperback)
Amika Press, 9781937484538, 276pp.
Publication Date: June 17, 2017
Description
Ray Lopez is on the run with a duffel bag full of cash. Both drug dealers and the police are after him. But Ray is not a criminal. His last brush with the law was over traffic tickets. Recently released from the hospital with a diagnosis of schizophrenia, he is haunted by voices, auditory hallucinations, that frighten him and cause him to question his every move.

Ray's journey from California to Laredo is perilous. Like so many Americans before him, he travels through unfamiliar territory with no clear way of knowing who will help and who will harm him. And he may well find himself on the wrong side of the border with a mind that has no borders.
About the Author
Ronald L. Ruiz is the author of a memoir, A Lawyer (2012), and five novels-Happy Birthday Jesus (1994), Giuseppe Rocco (1998), The Big Bear (2003), Jesusita (2015), and Life Long (2017). Born and raised in Fresno, California, Ron was educated at St. Mary's College, California, University of California, Berkeley, and University of San Francisco. He practiced law from 1966 to 2003 as a Deputy District Attorney, a criminal defense attorney, and a Deputy Public Defender. He was appointed to the California Agriculture Labor Relations Board by Governor Jerry Brown in 1974 and later served as the District Attorney of Santa Cruz County, California.
Advertisement