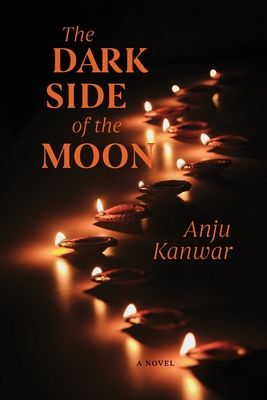 The Dark Side of the Moon
Paperback

* Individual store prices may vary.
Description
An idealistic young woman caught in the middle of a communal crisis strives to make sense of a world out of order. Can the past show her a way? Anju Kanwar's novel is a compelling family saga, a captivating love story, fierce political theater, and a unique coming of age fiction. In the aftermath of the prime minister's assassination, another crime is committed. Amrita Chaddha, a rookie lecturer, is left lame. Her idyllic past with her brother shaken. Overcome by an onslaught of doubts about her future and the future of the country, she turns inward. Centered in Delhi over three summer months in 1985, the crisis is both psychological and real. The struggle reveals all sorts of secret wounds in the families beyond, the holocaust of the 1947 India Partition, the choices made. Journeying into Pakistan and Britain (and the U.S. and the moon), four generations of family and national history must collide with the present before the battle for justice and love can take place. Anju Kanwar's novel magically renders a society in moral conflict as it grapples with compassion, imagination, reason, sacrifice, appetite, bigotry, violence, all to make a choice. The Dark Side of the Moon, at its heart, uses the kaleidoscope of memory to frame love and home.
Amika Press, 9781937484804, 408pp.
Publication Date: August 30, 2021
About the Author
Anju Kanwar was born and brought up in Delhi. She trained in English studies at the University of Delhi and Northern Illinois University, and has worked in higher education. She is the author of a book of literary criticism, The Sound of Silence, which was nominated for the Independent Scholar's Award of the Modern Language Association. The Dark Side of the Moon is her debut novel. Her website is riseglobalinitiative.org.