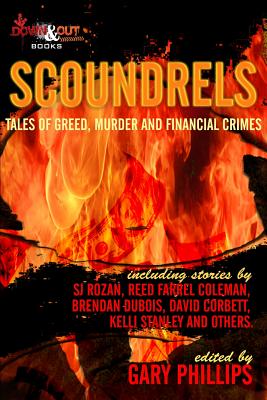 Scoundrels
Tales of Greed, Murder and Financial Crimes
Paperback

* Individual store prices may vary.
Description
In Scoundrels, an all-original anthology featuring bestselling and Edgar and Shamus award-winning writers, you'll read stories of desperate grifters, brokers hedging big bets for the big take, schemers working the long con for the sure money, used car salesman with golden dreams and rusted hopes, crooked lawyers and bent clients, one percenters hustling for that last half-percent, kind-hearted killers and the lonely hearted who tell themselves any lie as the double down for the long count.
Down & Out Books, 9781937495220, 222pp.
Publication Date: March 18, 2012