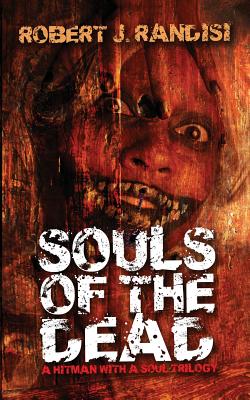 Souls of the Dead
Paperback

* Individual store prices may vary.
Description
When ex-sheriff Ken Burke is attacked and winds up in an unusual coma, the former hitman Sangster finds himself pulled into the world of Voodoo in order to save his friend. Sangster discovers he has stepped into a hornet's nest as the search leads him through a myriad of French Quarter Voodoo businesses, a Catholic church, a mysterious Voodoo priest in the bayou while avoiding the next would-be hitman wanting to take Sangster out. "Leave it to master-storyteller Robert Randisi to come up with a soulful new spin on the hitman genre. Sangster is a unique addition to the ranks of killers for hire." -Max Allan Collins, creator of QUARRY "As many excellent hitman novels as there have been over the years...you wouldn't think there would be much left to do with the sub-genre. But you'd be wrong, as Robert J. Randisi...proves quite handily. -James Reasoner, author of Texas Wind "...an ambitious, fast-paced thriller that plunges readers headlong into the world of professional hitmen...author Randisi promptly throws some fresh twists into his tale that amp up the excitement and suspense all the more." -Wayne D. Dundee, author of the Joe Hannibal PI series.
Down & Out Books, 9781937495855, 274pp.
Publication Date: January 22, 2015