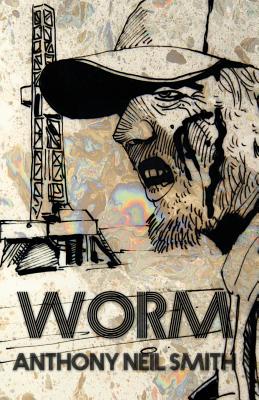 Worm
Paperback

* Individual store prices may vary.
Description
In the Bakken oil field of North Dakota, they call the new guys "worms." Ferret is a worm from Alabama, trying to kickstart a new life for his family, while back home his in-laws whisper break-up songs in his wife Dee Dee's ear. His boss, a shadowy old guy called Pancrazio, drags in Ferret, Gene Handy, and two roustabouts from Oklahoma to deal with a new meth empire on the prairie. Meanwhile, a reservation cop keeps a close eye on the big picture. All Ferret wants is some easy money and the love of his family. But he quickly finds out that there's danger around every corner, in every drill, truck and train car. And if the machines or chemicals don't get him, then the other roughnecks will. Because beneath the dirt and grease, nobody is what they seem. Praise for WORM: "Years from now, Smith will be viewed as one of the best writers of our generation-he's just not capable of writing anything but a fantastic novel." -Les Edgerton, author of The Bitch, The Rapist and The Genuine, Plastic, Imitation Kidnapping "Worm is a tremendous achievement in the portrayal of duplicity and greed in the oil boom. Smith hasn't lost his fastball and he's aiming it right at the reader's head again, the way it should always be." -Benoit Lelievre, Dead End Follies "Smith pushes the characters hard and their flaws are ruthlessly exposed...it brings forward unlikely heroes who emerge from the mire when it becomes deep enough." -Nigel Bird, author of Southsiders "Smith's prose is memorable and cutting; the term you serve in this book with these men is one of pure pleasure." -Rusty Barnes, author of Reckoning and Rednedk "Be entertained, but also be warned. There is a definite human cost to every barrel pulled out of the ground, something Smith makes clear with every blow in Worm." -Ben Sobieck, author of The Invisible Hand.
Down & Out Books, 9781937495893, 342pp.
Publication Date: March 26, 2015