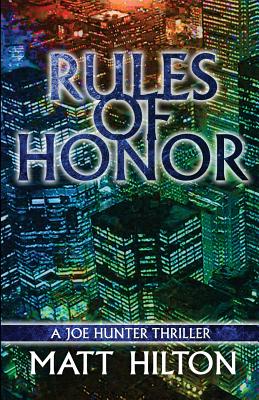 Rules of Honor
Paperback

* Individual store prices may vary.
Description
When Rink's father is murdered, Joe Hunter vows to help his friend avenge his brutal death. Rink's mother Yukiko isn't talking, her silence governed by the Bushido tradition of giri, or moral obligation. But other people known to Yukiko are also dying, all due to a shameful secret from their past that Hunter must uncover if he hopes to end the murders. To do that rules must be broken, and Hunter doesn't care what he must break to stop the killer. "The action scenes are immaculately described...and even the shades of grey are murkier than ever. An excellent starting point to the dark and dangerous world of Joe Hunter." -crimereview.co.uk "A rip-snorting novel which is fast paced, exciting and yet self-aware enough to address its own belief system." -Graham Smith, author of Snatched From Home ..".Hilton drives pace faster than The Stig..." -crimesquad.com ..".grows at a steady pace and to be honest even though there's more than enough action and killing to satisfy the most ardent action reader throughout the course of the book it plays second fiddle to the reason for the deaths, something I enjoyed more than any of Matt's previous books...this for me is a more thoughtful adventure in avengement and plot building, the combination of both helps deliver a more mature action thriller." -milorambles.com "Sharp and hard hitting...Matt doesn't allow himself to get complacent, but continually delves deeper into the psyche of Joe...Fast-paced, action-filled and completely addictive, Matt shows his continuing maturity as a writer with an exhilarating ride that still maintains humour and wit." -www.shotsmag.co.uk.
Down & Out Books, 9781937495930, 294pp.
Publication Date: May 29, 2015