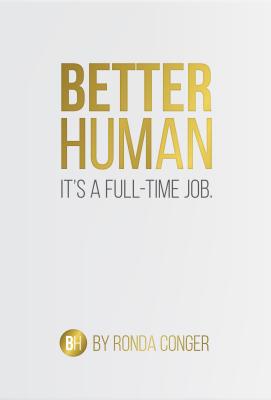 Better Human (Hardcover)
It's a Full-Time Job
Elevate, 9781937498788, 164pp.
Publication Date: October 13, 2015
* Individual store prices may vary.
Description
Easy-reading thoughts to ponder in an eye-catching design.
Kirkus Reviews
Learn the secrets behind becoming a better human. One thing that's not a secret? Doing so is a full-time job. It takes discipline to become a better human in your own life. Better Human is not just a book; it's a branded movement to help you excel at everything you do in life.
Whether you're an executive, employee, stay-at-home mom or entrepreneur, Better Human gives you the knowledge and direction to adjust the very fabric of your life. Ronda Conger practices what she preaches by leading, inspiring and sharing what she has learned with others. Her book and the Better Human movement will show you the way.
or
Not Currently Available for Direct Purchase