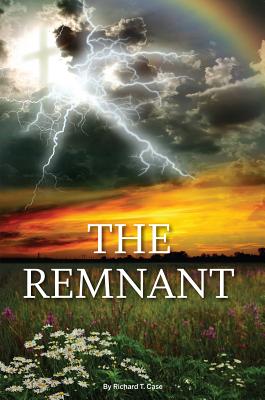 The Remnant (Paperback)
Benchmark Associates, Inc., 9781937498856, 122pp.
Publication Date: February 27, 2015
Description
It is too late for national repentance and hoping that our nation will ever again return to being a "Nation under God, indivisible, with liberty and justice for all - blessed in every way by God." Warnings of judgments are clear, and what is coming will be devastating to our way of life. There are even more signs and wonders, all pointing us to understand the devastating things about to happen, and more importantly: there is good news Our only hope is to join God's Remnant. His Covenant of blessing and protection is still available for all who heed the warning and join the Remnant. This may be the most important book you read this year, before it is too late. Hear the Father's words as you look through and process what He says about the things to come.
About the Author
Richard T. Case, age 65, has over 45 years of executive line management experience, both as a senior executive with Fortune 500 companies and as a management consultant to numerous industries and companies. He has also been a featured speaker at numerous conferences and seminars. Mr. Case has received The Wall Street Journal Achievement Award, and is listed in Who's Who in American Business. Mr. Case holds an MBA degree from the University of Southern California and he also graduated with a seminary Masters degree from Trinity Evangelical Divinity School, summa cum laude. He and his wife, Linda, have started several new churches that remain strong today, and have served as interim pastors of troubled churches, bringing reconciliation and new vision to these situations. Currently, he and Linda are leading a fruitful, Christian marriage retreat ministry,"All for Jesus Living Waters Retreat Ministry." In addition to the retreats they personally lead, they now have over 16 couples trained as leaders who are conducting marriage retreats in their respective geographies around the country.
Advertisement