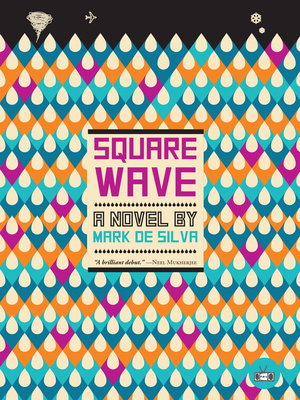 Square Wave
Paperback

* Individual store prices may vary.
Description
Brilliant. --3: AM Magazine
Intelligent... thrilling. --Michael Silverblatt, 'Bookworm' on KCRW
Carl Stagg, a writer researching imperial power struggles in 17th century Sri Lanka, ekes out a living as a watchman in a factionalized America where confidence in democracy has eroded. Along his nightly patrol, Stagg finds a beaten prostitute, one in a series of monstrous attacks. Suspicious of his supervisor's intentions, Stagg partners with a fellow part-time watchman, Ravan, to seek the truth. Ravan hails from a family developing storm-dispersal technologies, whose research is jointly funded by the Indian and American governments.
The watchmen's discoveries put a troubling complexion on Stagg's research, giving it new shape and impetus, just as the weather modification project begins to appear less about dispersing storms than weaponizing them.
By gracefully weaving a study of the psychological effects of a militarized state upon its citizenry with topics as diverse as microtonal music and cloud physics, Square Wave signals the triumphant arrival of a young writer certain to be considered one of the most ambitious and intelligent of his generation.
The novel of ideas is alive and well in de Silva's high-minded debut, in which the pursuit of art, the exercise of power, and climate control are strangely entwined. Set against the backdrop of a crumbling America, this novel functions as a thriller where the confusions and obsessions of students are freighted with the dark reality they begin to uncover. De Silva isn't shy about his intelligence, and he shouldn't be; Square Wave is an intellectual tussle many readers will be happy to grapple with. ―Publishers Weekly
Two Dollar Radio, 9781937512392, 376pp.
Publication Date: February 9, 2016
About the Author
Mark de Silva holds degrees in philosophy from Brown (AB) and Cambridge (PhD). Having served for several years on the editorial staff of the New York Times's opinion pages, he now freelances for the paper's Sunday magazine. Square Wave is his first novel.