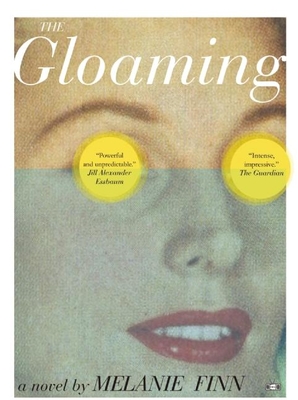 The Gloaming (Paperback)
Two Dollar Radio, 9781937512477, 318pp.
Publication Date: September 20, 2016
* Individual store prices may vary.
Description
"Deeply satisfying. Finn is a remarkably confident and supple storyteller. The Gloaming] deserves major attention."
--John Williams, New York Times
"In this richly textured, intricately plotted novel, Finn] assures us that heartbreak has the same shape everywhere.
The Gloaming
is chillingly cinematic in contrasting East Africa's exquisite landscape with the region's human needs. Yet even in a malevolent setting, Finn shows us acts of selflessness and redemption. Her fascination with the duality of Africa -- "the most honest place on earth" -- shines fiercely."
--Lisa Zeidner,
New York Times Book Review
, Editors' Choice "A propulsive literary thriller. Finn, who writes with a psychological acuity that rivals Patricia Highsmith's, switches between Europe and Africa in tense alternating chapters, rewarding close attention. The book is terrific... subtle and thrilling. Remarkably well-paced and well-written... Don't expect to be able to set this book down or forget its haunted characters."
--
Kirkus Reviews
, starred "Intense, impressive."
--
The Guardian
"I rarely get as invested in the outcome of a novel as I did reading
The Gloaming
, but the empathies that Finn evokes in this powerful and unpredictable book are not casual; these traumas could be our own. Finn's] prose is hypnotic and knife-precise and at times so beautiful it's unnerving. I didn't read this book so much as I
experienced
it and it will haunt me for a very, very long time."
--Jill Alexander Essbaum,
New York Times
-bestselling author of
Hausfrau
Pilgrim's husband left her for another woman, stranding her in a Swiss town where she is involved in an accident that leaves three children dead. Cleared of responsibility though overcome with guilt, she absconds to Africa, befriending a series of locals each with their own tragic past.
Mysteriously, the remains of an albino appear, spooking everyone--sign of a curse placed by a witch doctor--though its intended recipient is uncertain. Pilgrim volunteers to rid the town of the box and its contents, though wherever she goes, she can't shake the feeling that she's being followed.
Melanie Finn was born and raised in Kenya until age eleven, when she moved with her family to Connecticut. She is the author of the novel Away From You and wrote DisneyNature's beautiful, haunting flamingo epic The Crimson Wing, which was directed by her husband, filmmaker Matt Aeberhard. During the filming, Melanie established The Natron Healthcare Project, and now lives in Vermont with Matt and their twin daughters.
About the Author
Melanie Finn was born and raised in Kenya until age 11, when she moved with her family to Connecticut. After studying journalism at NYU, she worked as a freelance journalist and screenwriter for twenty years, living and working in six different countries. In 2004, her first novel, Away From You was published to international acclaim. The following year, she and her husband, the wildlife filmmaker Matt Aeberhard, moved to a remote region of Tanzania to make DisneyNature's beautiful, haunting flamingo epic, The Crimson Wing. During the filming, Melanie became the medic to the local Masai community and established The Natron Healthcare Project. Her second novel, The Gloaming, was a New York Times Notable Book of 2016, finalist for the Vermont Book Award and The Guardian's "Not the Booker" Prize. In 2018 her novel The Underneath was released to great acclaim. She now lives on a hill in Vermont with Matt, their twin daughters, three Tanzanian mutts and two very old horses.