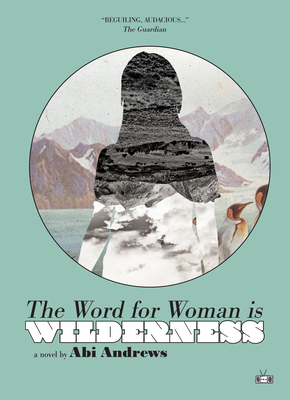 The Word for Woman Is Wilderness
Paperback

* Individual store prices may vary.
Description
THE OFFICIAL NORTH AMERICAN EDITION
Beguiling, audacious... rises to its own challenges in engaging intellectually as well as wholeheartedly with its questions about gender, genre and the concept of wilderness. The novel displays wide reading, clever writing and amusing dialogue. --The Guardian
This is a new kind of nature writing -- one that crosses fiction with science writing and puts gender politics at the center of the landscape.
Erin, a 19-year-old girl from middle England, is travelling to Alaska on a journey that takes her through Iceland, Greenland, and across Canada. She is making a documentary about how men are allowed to express this kind of individualism and personal freedom more than women are, based on masculinist ideas of survivalism and the shunning of society: the "Mountain Man." She plans to culminate her journey with an experiment: living in a cabin in the Alaskan wilderness, a la Thoreau, to explore it from a feminist perspective.
The book is a fictional time capsule curated by Erin, comprising of personal narrative, fact, anecdote, images and maps, on subjects as diverse as The Golden Records, Voyager 1, the moon landings, the appropriation of Native land and culture, Rachel Carson, The Order of The Dolphin, The Doomsday Clock, Ted Kaczynski, Valentina Tereshkova, Jack London, Thoreau, Darwin, Nuclear war, The Letters of Last Resort and the pill, amongst many other topics.
Refreshingly outward-looking in a literary culture that turns ever inward to the self, although it still has profound moments of introspection. Uplifting, with a thirsty curiosity, the writing is playful and exuberant. Riffing on feminist ideas but unlimited in scope, Andrews focuses our attention on our beautiful, doomed planet, and the astonishing things we have yet to discover. --Ruth McKee, The Irish Times
Two Dollar Radio, 9781937512798, 284pp.
Publication Date: March 19, 2019
About the Author
Abi Andrews is a writer from the Midlands, England. She studied Creative Writing at Goldsmiths college in London, and her work has been published in Five Dials, Caught by the River, The Clearing, The Dark Mountain Project, Tender, and other journals, along with a pamphlet published with Goldsmiths Shorts. Her debut novel The Word for Woman is Wilderness was originally published by Serpent's Tail in February 2018 and Hoffmann und Campe in October 2018.