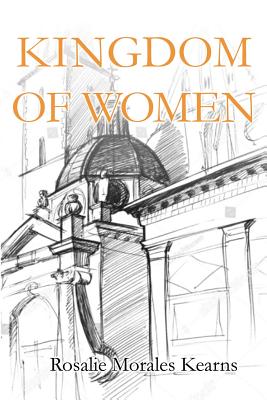 Kingdom of Women
Paperback

* Individual store prices may vary.
Description
In a slightly alternate near-future, women are forming vigilante groups to wreak vengeance on rapists, child abusers, and murderers of women. Averil Parnell, a female Catholic priest, faces a dilemma: per the Golden Rule she should advise forgiveness, but as the lone survivor of an infamous massacre of women seminarians, she understands their anger.
Her life becomes more complicated when she embarks on an obsessive affair with a younger man and grapples with disturbing religious visions.
She had wanted to be a scholar, before the trauma of the massacre. Later, all she wanted was a quiet life as a parish priest. But now she finds she has become a mystic, and a central figure in the social upheaval that's gathering momentum all over the world.
The novel taps into a tradition of works that explore the inner lives of religious mystics (such as Mary Doria Russell's The Sparrow; Ron Hansen's Mariette in Ecstasy; Graham Greene's The Power and the Glory), but also engages broad social/political issues, similar to wide-ranging literary epics like The Poisonwood Bible and Midnight's Children.
Kingdom of Women spans decades and delves into multiple points of view, not only highlighting the personal evolution of a complex, troubled individual but also exploring larger themes like the ethical implications of the use of violence against oppression, and the tension between justice and mercy, revenge and forgiveness.
Jaded Ibis Press, LLC, 9781937543426, 290pp.
Publication Date: November 1, 2017