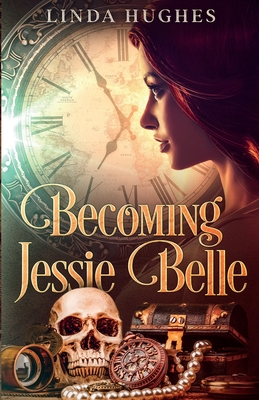 Becoming Jessie Belle (Paperback)
Deeds Publishing, 9781937565985, 302pp.
Publication Date: January 28, 2014
* Individual store prices may vary.
Description
Jessie Belle Church hates her old coot of a boss for making her go on a stupid "Ancestry Quest" news assignment. After all, the thirty-year-old CNN newscaster is used to wearing designer gowns to art gallery openings with her filthy rich boyfriend, not schlepping through the jungle in sweaty shorts and a tee shirt with a gorilla of a cameraman. But there she is anyway, traipsing through Africa and Europe to follow the ancestry trail left by her DNA. However, when she's visited each night by a different spirit of her female forebears, reliving the most exciting and terrifying events of their common yet extraordinary lives, Jessie Belle begins to emerge from her self-absorption to appreciate all that transpired in the past to give her the privileged life that she has today. And, even more shocking, she discovers just how tame and tantalizing that animal of a cameraman can be. Her world shifts on its axis as she takes the tales of her ancestors to heart and becomes the true Jessie Belle Church.