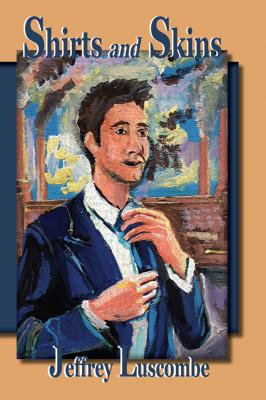 Shirts and Skins (Paperback)
Chelsea Station Editions, 9781937627003, 228pp.
Publication Date: July 16, 2012
* Individual store prices may vary.
Description
A remarkable debut novel from Jeffrey Luscombe-a compelling series of linked stories of a young man's coming-out, coming-of-age, and coming-to-terms with his family and fate. Josh Moore lives with his family on the 'wrong side' of Hamilton, a gritty industrial city in southwestern Ontario. As a young boy, Josh plots an escape for a better life far from the steel mills that lined the bay. But fate has other plans and Josh discovers his adult life in Toronto is just as fraught with as many insecurities and missteps as his youth and he soon learns that no matter how far away he might run, he will never be able to leave his hometown behind.
Praise For Shirts and Skins…
"Tightly written and keenly observed, Shirts and Skins is an impressive debut from a writer we're sure to hear more from."

—Nino Ricci, author of Lives of the Saints, Testament, and The Origin of Species



"Shirts and Skins is an assured and compassionate novel. Jeffrey Luscombe understands the power of what isn't said and has created a work that sizzles with repressed sexuality and family tension. The characters are utterly believable. A satisfying and compelling work."

—Lauren B. Davis, author of Our Daily Bread, The Radiant City and The Stubborn Season



"Shirts and Skins is a novel that will speak to anyone who has ever felt the inextricable bonds of the past, or felt the long shadow of family and home places as they strive towards the light of wholeness of identity and self-ownership. A first novel deeply felt and skillfully told, by a writer with insight, compassion, and talent to burn."

—Michael Rowe, author of Enter, Night and Other Men's Sons