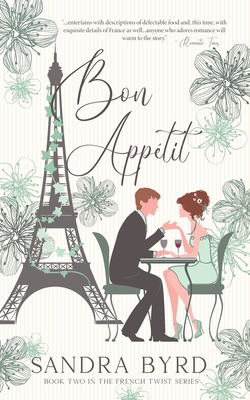 Bon Appetit (French Twist #2)
Paperback

* Individual store prices may vary.
Description
"...entertains with descriptions of delectable food and, this time, with exquisite details of France as well... anyone who adores romance will warm to the story."- Romantic Times Lexi Stuart is risking it all. Saying au revoir to the security of home, her job, and could-be boyfriend, Lexi embarks on a culinary adventure in France to fulfill her life dream of becoming a pastry chef.Life in her new quaint French village should be everything she dreamed of, but settling in isn't nearly as easy as she imagined. Her optimism is greeted with both acceptance and resistance in the people and culture around her-soft and crusty at the same time- like the very best baguettes. Determined to gain her footing, she finds a church, meets new friends, and makes the acquaintance of a child named Celine - as well as Celine's attractive, widowed father. As Lexi lives her dream, she realizes she can have anything from life's patisserie display window, but not everything. How will she choose? Devour this delicious series, lashed with romance, fun, and spiced with a lightly Christian world view. Bon App tit
Quaystrokes, 9781937647490, 336pp.
Publication Date: August 25, 2016