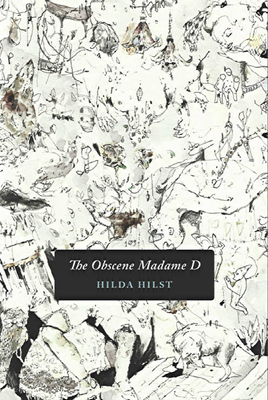 The Obscene Madame D (Paperback)
Nightboat Books, 9781937658069, 80pp.
Publication Date: September 11, 2012
Description
The Obscene Madame D is the first work by acclaimed Brazilian author Hilda Hilst to be published in English. Radically irreverent and formally impious, this novel portrays an unyielding radical intelligence, a sixty-year-old woman who decides to live in the recess under the stairs. In her diminutive space, Madame D--for dereliction--relives the perplexity of her recently deceased lover who cannot comprehend her rejection of common sense, sex, and a simple life, in favor of metaphysical speculations that he supposes to be delusional and vain.
About the Author
HILDA HILST (1930-2004) was born in Jau, a small town in the state of Sao Paulo, in 1930. A graduate of law from the University of Sao Paulo, she dedicated herself to literary creation from 1954 to her death. She is recognized as one of the most important and controversial names in Brazilian contemporary literature and received some of Brazil's most prestigious literary prizes.
Advertisement