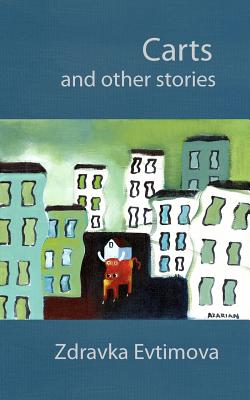 Carts and Other Stories
Paperback

* Individual store prices may vary.
Description
"There are two things children should get from their parents: roots and wings." - Johann Wolfgang von GoetheRoots and wings are the key words that best describe the short story collection, Carts and Other Stories, by Zdravka Evtimova. The book is emotionally multilayered and memorable because of its internal power, vitality and ability to touch both the heart and your mind. Within its pages, the reader discovers new perspectives true wealth, and learns to see the world with different eyes. The collection lives on the borders of different cultures. Carts and Other Stories will take the reader to wild and powerful Bulgarian mountains, to silver rains in Brussels, to German quiet winter streets and to wind bitten crags in Afghanistan. This book lives for those seeking to discover the beauty of the world around them, and will have them appreciating what they have -- and perhaps what they have lost as well.
Fomite, 9781937677022, 192pp.
Publication Date: January 18, 2012