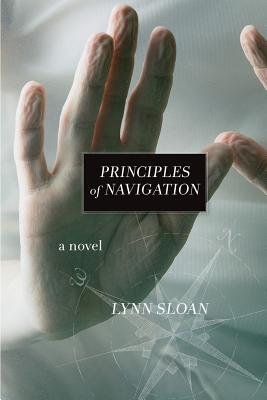 Principles of Navigation
Paperback

* Individual store prices may vary.
Description
In a small town in Indiana, on the cusp of the new millennium, local reporter Alice Becotte wants what should be simple: a baby to fill her heart and complete her family. But Alice's husband Rolly, a talented sculptor, harbors ambitions that draw him away from a steady teaching gig at a "backwater" college and unravel the couple's moorings. Principles of Navigation explores Alice and Rolly's journey through loss, infidelity and heartbreak. When each partner is tested and found wanting, they are forced to find a way to move on, without map or compass, guided only by fragile and fleeting glimpses of grace.
Fomite, 9781937677930, 296pp.
Publication Date: January 1, 2015
About the Author
Lynn Sloan is a writer and photographer who grew up as an Air Force brat, moving from state to state and country to country. Once she could decide where to live, she chose a share-your-tomatoes, shovel-your-neighbors'-snow neighborhood in Evanston, Illinois. She graduated from Northwestern University, earned a master's degree in photography at The Institute of Design, formerly the New Bauhaus. Her fine art photographs have been exhibited nationally and internationally, and collected by major museums. For many years, she taught in the photography department of Columbia College Chicago and wrote for Afterimage, Art Week, and Exposure. Writing about the visual arts led to writing fiction. Her stories have appeared in numerous journals, including American Literary Review, The Literary Review, Nimrod, and Sou'wester. Principles of Navigation is her first novel.
Many couples have trouble conceiving. Lynn Sloan uses this particular couple's struggle as a lens through which to address questions of marriage and family. How is marriage presented in the novel? What does the book suggest about families?
Neither Alice or Rolly are religious, but Alice finds solace in her connection to the Virgin Mary. Why? How do the religious scenes work to advance the story?
Why is it important to the novel that it is set in 1999?
Do you think Rolly's choice of using ships in his art is symbolic?
Discuss the mothers in this novel.
Why does the novel have the title it does?
Sometimes Alice thinks of her life in terms of stories and headlines. Is she self-absorbed or is this a way of processing her pain or is this simply how she has been trained to think? Does it diminish her pain when presented as a headline, offering distance? Is this a commentary on how journalists respond to the people about whom they write?
Why do you think the author chose to set this novel in a rural environment?
Alice is scornful of her mother's decision to remarry. Her mother wants Alice and Rolly to stay together. Why do they each have a stake in each other's marriages?
Part of the novel is about the commerce of art and the teaching of art. Does the competitive nature of his career affect Rolly's ability to produce good art?
Alice is critical of Rolly's work—his "baby," so to speak. Do you think Alice understands that Rolly, too, is trying to "birth" something?
By the end of the book, have your opinions about Alice and Rolly changed?
Do you think there is a healing in the end of the story? Is there forgiveness? What about hope?